"Get This Guy Doing YOUR Copywriting Before He Blows Every Other Copywriter Out of the Water and is No Longer Available!!"
Hello there, my name is Tim Tripp and I'm really glad you are here. If you are reading this I assume it's because you know that you aren't taking full advantage of the great power of email copywriting for your business.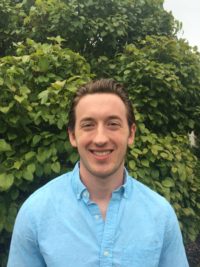 TESTIMONIALS FROM PREVIOUS CLIENTS:
"Best reference I can give is an excerpt from the first message I sent to Tim after he submitted the first draft …. "THAT'S FxxxxING BRILLIANT!"
"Tim produces some really incredible copywriting. The speed of communication as well as his cooperation is stunning."
"Great output, on time, the minimal changes needed were done promptly. We have him lined up for several more projects which will give you an idea of what WE think of his output … and we are VERY 'picky'."
"Get this guy doing YOUR copywriting before he blows every other copywriter out of the water and is no longer available!!"
"After I explained my audience to Tim he knew exactly how to effectively write towards my audience, with great results."
———————————————————————————————————————————
This is a huge opportunity for you to take your business to the next level because having email copy that connects to your customers on an emotional level is one of the most powerful things you can ever do for the growth of your business.
Writing emails that get a high click-rate and read-through percentage takes a special kind of skill set and approach which is why if you hired a general copywriter to do this for you, the likelihood the copy is successful is pretty low.
And the impact of email marketing is too high to not take this seriously.
Email marketing has an ROI of 4,300% according to the Direct Marketing Association.
That is crazy and shows why email marketing is still at the pinnacle by itself in terms of getting customers online.
I've been taught by one of the best email copywriters in the world, Jay White and I know exactly how to write emails and subject lines that SELL.
For starters, TRUST is the factor that separates the big boys from the wannabees.
So it is critical that your emails are genuine and speak to your customers on an EMOTIONAL LEVEL.
This is because it is proven that people buy for emotional reasons and justify their emotional decisions with logic.
When I'm not writing, I love playing the piano, reading or playing sports with friends.
I'm also a proud vegan.
Contact me at ttripp7379@gmail.com
Check out my website for samples of my work: ttripp7379.wixsite.com/website