Persuasive Copy with a Strong Call to Action on Every Page of Your Website and on Every Piece of Writing that Goes Out to Your Target Market is What Makes You a Winner….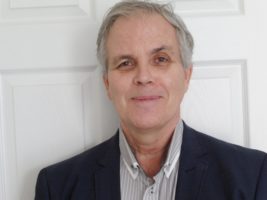 In the end nothing else really matters but making the sale … and that's exactly what a marketing strategist / direct response writer can do for you. That's what I bring; I'm Ron Warne.
With a strong background in fitness, wellness, sports & health sciences I spent many years teaching at local colleges in Toronto as well as running my own businesses before eventually working for an international health-sciences company.  I also have enjoyed a long career as a professional cartoonist for magazines and newspapers.
I turned to copywriting full time about 7 years ago.
My mentors, certifications and training have come from some of the industries biggest names like: Bob Bly, Dan Kennedy, Clayton Makepeace, Jay White and many more from the American Writers and Artists Association.
I have a particular interest and experience in creating sales funnels to build your lists along with all the engagement and call to action pieces that that go along with them.
Products and services in digital or print mediums for B2B or B2C markets all benefit from this skillset.
My toolbox additionally includes writing articles, reports, case studies, sales letters, email campaigns, books and more.
You could be my next client and join this list of former customers like Curves International, YMCA, American Talent Development Association, Mytrak Health System, NBC and others.
Let's make all your touch-points with prospects count. Contact me at: