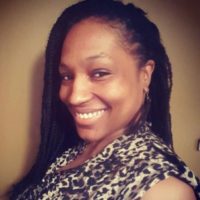 Attention spans are short nowadays. You need to be able to grab peoples' eye and be able to keep it all the way through your message. Otherwise, what's the point, right?
Grabbing readers with an engaging subject line or headline isn't as easy as one might think. Creating informative copy that's still interesting isn't exactly a piece of cake.
Sure, anyone can bang out an email. But an email that gets clicks? You need someone who knows what they're doing.
That's where I come in. Jessica Terry, here.
I want to help you with the copy you need to get the results you want. Save yourself the headache of worrying about crafting emails and autoresponders that people will actually respond to. Let me take that off your plate while you focus on other aspects of your business.
It's what I love to do.
Between Jay's excellent coaching and my other extensive copywriting training through American Writers & Artists, Inc. (who are the gurus of copywriting instruction), I have every confidence that I can help give you that boost you need in response.
I have backgrounds in Massage Therapy, Cosmetology, Sport Management, and fiction writing. I'm excited about any opportunity I get to try to use my experience and creativity to help grow your business.
Contact me at Jessica@copyjessicaterry.com and let me know what you need. I'm here for you.
Jessica Terry