Direct Response Copywriting that works gets you more clicks, more hits, more sales, and ultimately, a growing business.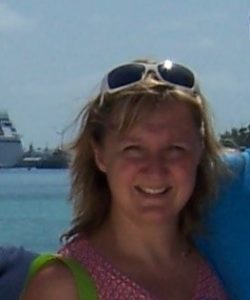 "Lisa worked for nearly 25 years training customer service groups for one of the world's most recognized brands. So she knows what prospects and buyers want–and the buttons to push to make it happen FAST. A truly rare gem in the copywriting world…she'll really make your copy sing!"
Jay White
www.EmailCopyGuru.com
If you're looking for:
• A killer web presence with search-friendly content that drives prospects to take action
• Frequent web updates written just for your visitors, building their relationship with you and gaining their loyalty — Blogs, articles, page content
• Emails that keep you in touch with your customers and build trust
• Social media posts that your target market will read, like, and share, improving your market exposure
• Sales pages and collateral that gain you sales
• Case studies and white papers that compel customers to buy your products….
In other words…..Results!
You need Christoffel Copywriting professional direct response marketing services. When you work with Lisa, she crafts her copy based on:
• your goals for your business
• your target market – what motivates them, what they are afraid of, what keeps them up at night, what their needs are and how your product can help
• What's worked for you before, and what hasn't
• What your marketing message is
• What makes your product better than your competitors' and uniquely positioned to solve your prospects' problem.
You'll work together on a plan to achieve your goals. You know you need to maximize your marketing efforts, but you're not interested in adding to your fixed costs and headcount. She's your solution: as a freelancer, she works for you only when you need her. Instead of interviewing and hiring committed resources, you get a knowledgeable and capable partner who is available when you need her and not burdening your business when you don't.
She is a member of American Writers and Artists Inc (AWAI) Circle of Success group, Professional Writers' Alliance, B2B Writing Success, and Wealthy Web Writer and a subscriber to Dan Kennedy's Look Over My Shoulder program. She's taken training courses from and attended workshops by successful and even legendary copywriters like Bob Bly, Clayton Makepeace, Joshua Boswell, Nick Usborne, and Jay White.
To find out more about Lisa and review samples of her work go to http://www.christoffelcopywriting.com or Contact her at lisa@christoffelcopywriting.com
Contact her today, and get quicker and better results than ever before.