"Nancy has the talent and know-how to write in a way that moves people to make a decision, with a style that's very easy to read and paints a nice visual picture. Give Nancy a call–she'll get you the top-notch copy you're looking for!"
Jay White
www.AutoresponderApprentice.com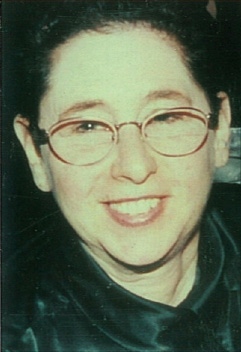 Hi, my name is Nancy Knighten and I'm an email copywriter. I started writing copy when I was working for an organization specializing in personal improvement and spiritual advancement. Here's what happened…
The holiday season was approaching and student enrollment was down-trending. This was a warning sign of low income and hardship for staff at a time when everyone was hoping for a merry Christmas and a happy New Year…
Although my job entailed teaching, I knew that a product or service is supported financially if its purpose and benefits are understood and desired by others. I composed a letter explaining these points fully and sent it to our prospects. The classes soon filled up and it was one of the best holiday seasons ever.
The power of the written word to create awareness and desire for products and services became very real to me.  And it's something I' d like to do for your business as well…
A good sales letter can make a tremendous difference for any company. But many people don't buy on first read of your message. They may be rushed and fail to read it fully, want it but feel they can't afford the price or are looking over all options. That's why a follow-up series of emails can greatly increase your conversion rate. A well-crafted email builds trust and rapport by telling a story that points up a problem, need or want that the prospect has and shows how your product will solve this for him.  And gets the click…
I recently completed Jay White's Autoresponder Apprentice Course and his Autoresponder Apprentice Advanced Coaching Program. He's a master at his trade and a top coach. I understand and can apply his successful formula and have confidence I can up your sales conversions and build you a loyal clientele. I believe in good products and take care to inform honestly and persuasively…
Most of my life work has involved helping students to fully understand written materials and coaching them personally so they succeed.
There's another niche I'm very familiar with: cancer, its causes, treatments and ways to recover. As a survivor, I've dealt with this personally and assisted others with similar problems.  I know how cancer affects a person and can relate to their hopes, fears, setbacks and victories. After cancer one's life is never the same. One starts to look at things differently…
I'm an avid reader. Some of my favorite areas are self-improvement books and articles, health, nutrition and entrepreneurship. I'm interested new ideas and innovations and find value in many diverse viewpoints. My hobbies are biking, walking and cooking.
Please contact me at nkjtwena@gmail.com to see my samples. Or just get in touch to see if we're a good fit.