Who can you trust with your prospects?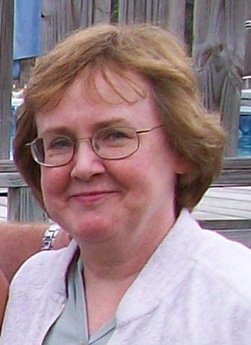 If you communicate with customers, or prospective customers, online (and who doesn't?), you need a great source for powerful autoresponder e-mails…
You need a professional copywriter who will:
craft e-mails that will drive up your sales
listen to you and communicate during the process
give you what you've paid for–on time, every time
Get all of the above – a one stop shop – by choosing Karen Peckham for your next e-mail project.
Karen is a protégé of copywriting expert Jay White, a graduate of his Autoresponder Apprentice Advanced Coaching Program. Jay taught her one-on-one how to apply his "can't miss" formula for writing highly effective e-mails and autoresponders.
And the hard work paid off!
"Karen's email and autoresponder copy skills have blown me away more times than I can remember. She knows the secrets to really getting into a reader's mindset and hitting all those buttons of persuasions so they have no choice but to click-through. This lady is a copywriting star in the making–hire her before your competitor does!"
Jay White
http://www.autoresponderapprentice.com/
Now Karen specializes in writing powerful autoresponders that:
get opened
put the reader at ease using a friendly, conversational style
capture their interest with an intriguing story
build a bond of trust between marketer and prospect
appeal to a want, need, desire or problem
make that all-important click-through irresistible
Can you trust her with your prospects?
Absolutely!
Her dedication to honing her copywriting skills and her dependability with deadlines and details make her the 'go to' source for autoresponders.
Her persuasive e-mails will connect with your prospects and customers, and increase your online reputation and bottom line.
She is a member of American Writers and Artists Inc, and has joined the ranks of AWAI's Professional Writers' Alliance and AWAI's Wealthy Webwriter.
To find out more about Karen and review samples of her work go to http://www.kmpcopywriting.com
Contact her at:
info@kmpcopywriting.com
Questions without obligation are welcome.