"I'm so impressed by Bill's autoresponder copy. He knows EXACTLY what buttons to push to get the desired response, and he does it with amazing subtlety, grace, and clarity. I love reading his emails—and his clients love the results they bring!"

Jay White
www.AutoresponderApprentice.com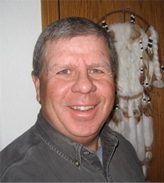 I've got news for you—email marketing is NOT DEAD. Some would like to have you believe so, but they've probably not seen the results of a well-crafted email or autoresponder campaign.
The Direct Marketing Association reports that for every dollar spent on an email marketing campaign in 2009, there was an average return on investment of over $43! Does that sound to you like email marketing is dead? It doesn't to me.
What can get you to that level in your business? Well, it's all about building a trust-based cooperative relationship, and getting customers and leads to click through to your sales page. I can help you do just that.
We'll work together to weave the true story of your great product or service, and get not only current customers clicking back for more, but converting prospects into customers as well.
I'm a graduate of both Jay's course and coaching programs in email and autoresponder marketing and copywriting, and would LOVE to talk with you about your marketing needs. Together, I'm confident we'll be able to "Get Their Click" and skyrocket your business to even greater success!!!
I write mainly in the personal development, pets (especially horses), and training areas, but with a varied career background in public service (law enforcement), biotechnology, higher education, and entrepreneurship, I am very confident I can help you with virtually any product or service you offer. I also enjoy writing for non-profit and membership programs.
Give me a call or email me and let's get started!
William L. (Bill) Pelkey, Ph.D.
http://www.7secondink.com
wpelkey@7secondink.com
970.461.1043 (o)
970.219.6348 (m)