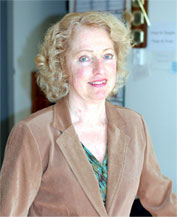 Need an AutoResponder series, email, or other marketing piece?
Clear your bottleneck and get back on schedule by moving that project off your desk and onto mine.
From my office in Seattle, WA, I weave compelling stories and interesting spins into your copy. Rich with emotion and real life, my stories move your prospects to take action today while leaving a lasting impression that brings them back tomorrow . . . a tremendous advantage when you're looking for repeat business.
My goal for your project is simple: write clear, accurate, engaging copy in an appropriate style and level for your target prospects.
You will find me smart, creative, and with a unique point of view and approach.
In writing we all use the same alphabet. It's how we put it together that differentiates the mediocre from the remarkable.
I'm remarkable.
I specialize in AutoResponders, emails, and other short pieces. Add in anything else you need to communicate to your prospects why they should do business with you.
As a graduate of several highly specialized courses, I have advanced training in copywriting and its various aspects.
Before becoming a freelancer, I worked as a CPA in both public and private accounting. Clients included technology, software, wine, retail, and others.
I'm efficient and deadline-oriented, and craft your content on time and on budget.
Let's talk. Call now for a free consultation.
As always, there is no obligation.
Virginia Story
206-364-2013
story@q.com