Professional E-mail Specialist – Here to Help You Drive Sales
"As soon as I saw Debra's copy, I knew she had what it takes to become one of the leading autoresponder copywriters in her niche. All the elements of her e-mail copy come together flawlessly to create a powerful, persuasive message that gets clicks—and results!"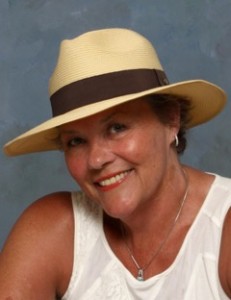 Jay White, www.EmailCopyGuru.com
Had a former co-worker call me up a couple of years ago to tell me that Canada's new e-mail rules would effectively halt my career as an e-mail copy specialist…
You see, Canada now requires you get opt-in from recipients before sending commercial e-mails.
But here's the thing…
How many e-mails are you getting these days?
The Radicati Group estimates that average business e-mails received will climb from 121-140 a day by 2018. One hundred forty is a lot.
Sure doesn't sound like e-mail is going away any time soon, does it?
Out of all those e-mails how many do you actually open?
Now you're starting to get the advantage of hiring a professionally trained e-mail copywriter, and that's where I come in…
As a professionally trained copywriter I can help you ensure your e-mails are opened more often.
I once read: "Random acts of marketing are expensive – by contrast, professional advice is cheaper in the long run."
A professionally written e-mail (series) is a delightful way of educating, entertaining and motivating your target audience to click on a link.
I can help you with that…
Give me a call and let me know what you want to accomplish… you'll get the e-mails and clicks you need, on time and on budget.
Debra Robinson
RE/B2B Professional Copywriter | Marketing Consultant
Dog lover (TeamMugwamp.com), boater & gardener
416.716.4931
Ask me about my case study writing service…