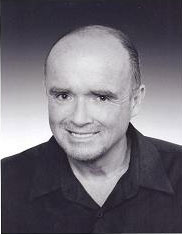 "With years of writing experience, Steve's copy virtually leaps off the page and begs to be read. His knack for establishing the perfect flow, rhythm, and word usage puts him head and shoulders above most other copywriters–especially if you're marketing a high-end product."
Thanks, Jay. The combination of those words, following weeks of intense one-on-one mentoring with you, have given me the confidence to know I can provide the right kind of client the stuff to get those clicks, and ultimately sales.
For me, writing autoresponder emails is such sheer joy that I often do it in my head while walking through a park. When I come home it all just flows almost by magic into my computer.
When your passion is your paycheck, it shows. And "work" becomes anything but.
With more than two decades of journalism experience under my belt, I decided to enter into the copywriting field by going through some intense training with the American Writers and Artists Institute.
When I wrote my first white paper I engaged the services the nationally known expert Gordon Graham, aka That White Paper Guy, to help me shape the kind of authoritative document that will impress prospects with it scholarship, as well make for a brisk and interesting read.
"Your white paper reads like and magazine article. And that is a good thing," he said.
I am also a contributing editor to a newsletter published by the Insurance Regulatory Examiners Society and have gained valuable insights into reaching a specialized professional audience.
I look forward to using the writing and interviewing skills sharpened during my journalism careers and along with the decades of marketing savvy from AWAI experts to help you meet your copywriting challenges.
www.clickedoncopy.com (under construction)
stevefxtuckey@yahoo.com
201-386-1003