You're About To Meet Some Of The Most Talented Email and Autoresponder Copywriters In The World…

Hi there–my name is Jay White, and I'm a copywriter who specializes in emails and autoresponders. My elite list of clients includes Alex Mandossian, Rich Schefren, Jeff Walker, Jay Abraham, and a host of other top-tier marketer and business coaches.
Over the past several years, I've developed a system for writing highly effective emails that get opened, get read, and get click-thrus. This is the same system that has helped me become one of the most sought after email and autoresponder copywriters in the business. And recently, I taught this same system to an elite group of copywriters through my advanced copywriting coaching program.
During my program, these copywriters learned the absolute best way to craft an email message–from subject line to P.S.–that builds a solid bridge of trust between marketer and prospect while gently moving them back to a sales message (and a buy button). And now, they're ready to take on YOUR projects.
Please browse through the bios, then check out their websites and samples. I'm sure you'll find the perfect email and autoresponder copywriter to fit your needs.
Thanks for checking out this website today, and I hope all your emails deliver MASSIVE profits!
Sincerely,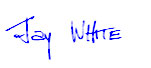 Jay White
www.EmailCopyGuru.com